Industry Leader
Leading the industry, we created
The Solatube story began in the 1980s when a lone Australian inventor created a product that revolutionized the way daylight was brought in to a building. Known as a TDD, this product was a compact and leak proof alternative to traditional skylights. After being patented, this device be came the first Solatube product ever sold and the catalyst that transformed the daylighting industry.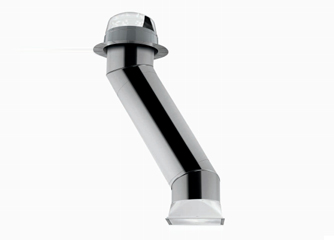 Since that time, Solatube International has continued to innovate with new and updated models; advanced optical technologies; daylight dimming,lighting and ventilation devices; and modular, performance-enhancing components. And there's more to come.
Browse the timeline below to see where we've been and where we're heading.
1986

Applied for first patent

1987

First prototype installed

1991

First Solatube product sold

1995

Spectralight 2000 Tubing released

2000

Sola Master® Series launched

2000

Patented Ray bender Technology introduced

2000

Light Intercepting Transfer device unveiled

2000

Brighten Up® Series launched

2000

Solar Star® Attic Fans debuted

2002

0-90 Degree Extension Tube rolled out

2002

Spectralight Infinity Tubing unveiled

2003

Daylight Dimmer launched
2004

OptiView® Diffuser introduced

2006

Cool Tube Technology rolled out

2007

Patented Brighten Up Series updated

2007

Light Tracker Reflector released

2007

Ray bender 3000 Technology introduced

2009

Sola Master Series extended with Solatube 750 DS model

2011

Solatube Decorative Fixtures unveiled

2012

Solatube Smart LED™ System launched

2013

Sky Vault Series debuted

2013

Sky Vault Amplifier rolled out

2014

Ray bender HD Technology introduced

2014

Sky Vault Collector launched